Kyonan Town/Narcissus Road Walk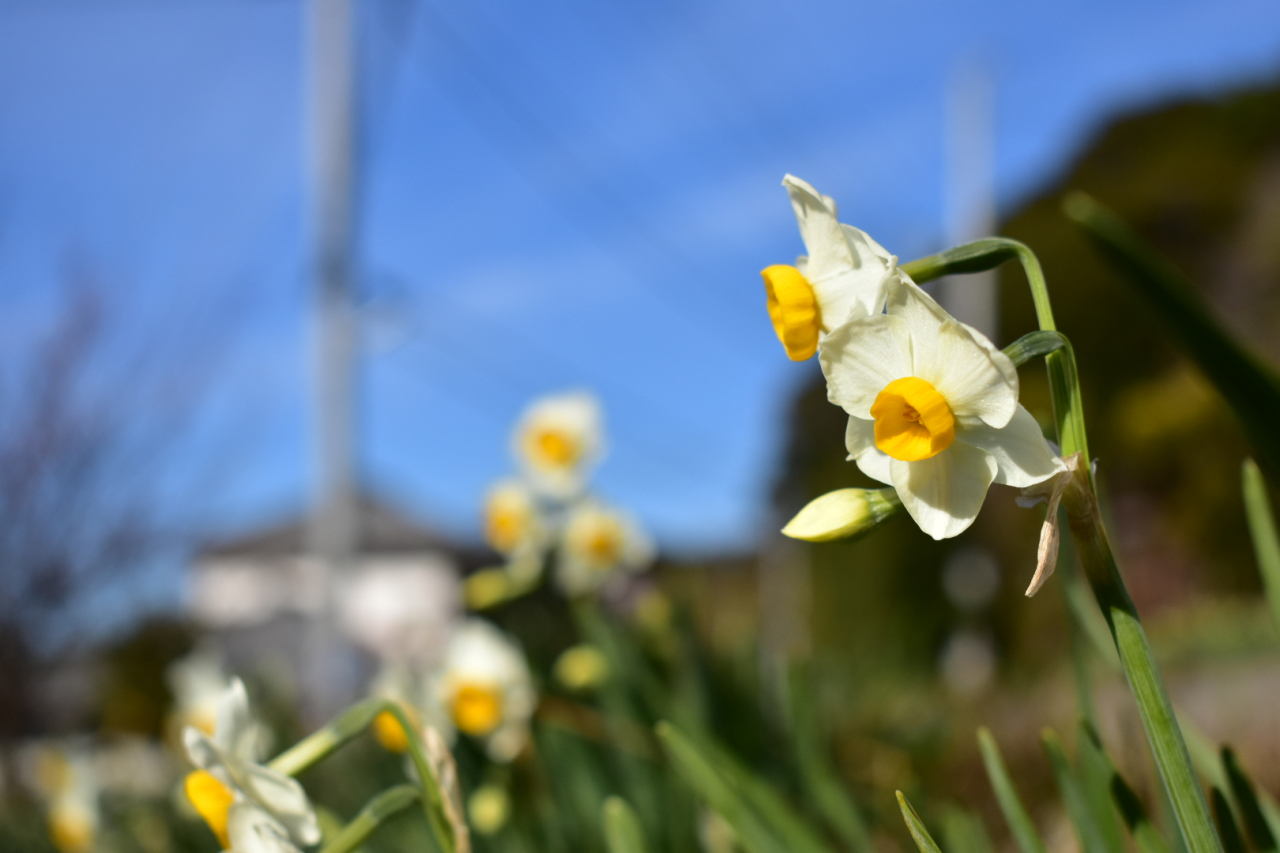 Along with Awaji Island and Echizen, Minamiboso is counted as one of Japan's three major daffodil villages, and Kyonan Town, a town next to Kanaya Port, is particularly known for its extensive cultivation area for daffodils. From the end of December to the end of January, Yasuda's Daffodil Road is a walking course that has been attracting attention in recent years as daffodils grow in colonies along the idyllic paths, giving the area a scent of early spring.How about walking along Narcissus Road where you can enjoy the scent of early spring in Minamiboso?
Recruitment has ended because we have reached the capacity
<Attention> Customers boarding from Kurihama Port are eligible.
Tour details
<Schedule>
1/8

<Participation fee>
Free
*All transportation expenses are your responsibility.
*We will give you a boarding discount ticket at the time of reception, so please purchase a round-trip boarding ticket at the window.

<Course>
Kanaya Port - (bus) - Yasuda Elementary School - Narcissus Road Entrance - Narcissus Plaza - Egetsu/Jizodo - Yasuda Elementary School - (bus) - Kanaya Port
※round trip about 4km

<Number of applicants>
100 people
*No tour conductor accompanying

<Boarding time>
Boarding at Kurihama Port 8:20 or 9:25
*Dissolution time is free.

<Regarding reception on the day>
Kurihama Port Special Reception: 7:20-9:15
Boarding at 8:20 ⇒ Please complete the reception by 8:00.
Boarding at 9:25 ⇒ Please complete the reception by 9:00.
<Traffic Information>
◎On the day only, there will be a special direct bus from Kanaya Port.
Outbound: Kanaya Port ⇒ Roadside Station Hota Elementary School Temporary 9:10/10:10 * Regular bus 10:15
Return trip: Road Station Hota Elementary School ⇒ Kanaya Port Temporary 12:30/13:30 *Regular bus 13:04
*The bus one-way fare for the relevant section is [360 yen for adults, 180 yen for elementary school students].

◎JR Uchibo Line
Return: Depart from Yasuda Station 13:06/14:06/15:03
Hota Station ⇒ Hamakanaya Station 190 yen *Use of IC card 189 yen

<Notes>
・Please wear clothes that are easy to move in.
・A tour conductor will not accompany you, so please be careful of cars and other objects during your walk.
・Please note that we are not responsible for any injuries or accidents that occur during the walk.